Last Updated on: June 17th, 2020
As many of you know, I'm in the process of trying to publish an ebook.
Writing a book is one small component of the publishing process, especially if you're going to self-publish, which I am going to do with my first ebook, Terri's Tales (tentative title).
During this process, there are a ton of decisions to be made, many steps that have to be followed, and numerous people to thank along the way. As it turns out, I need a whole team to publish my ebook, even though I am choosing to self-publish it.

I want you to meet my team, and do me one more little favour: vote on the cover I should use.
Before I introduce you to my team, the first person I need to thank is YOU. 
Without your praise, understanding, encouragement, and help, I doubt that I'd have made as much progress as I have. Of course, there are still many things that need to be done before my book will be "out there", but I wanted to say "thank you" to the many people (you know who you are!) who have pushed me to achieve this goal. Thank you!   😀
I'm also going thinking of using a pen name to publish my short stories, and plan on using the pen name Terri Stapleton. Why am I going to do this? One, these stories were written by me back when I was a different person from the one I am now. Two, I don't want my "brand" to be associated with short stories, and three, I plan on publishing books in the future under my own name. There are several other reasons author choose to write using a pseudonym. In fact some people require pen names! If you think I should publish this under my own name, please let me know your reasons for this in the comment section! 😀
The Original Cover Selections: 
At one point, I had ten different designs to choose from. I even went so far as to learn an important lesson. (Remember My Ebook Cover and Mass Emailing Catastrophe?) I sent out the ten designs to a bunch of people, seeking feedback. Here were the original 10 designs:
As you can see, there are similarities between the first three, and the last four.
Meet My Team:
Several people comprise the "team" of great, wonderful, knowledgeable people who have jumped on board with me, who want to see me succeed, and who have graciously offered to help me. I am grateful for having such totally awesome people in my life.
Two of these people include Sue and Joel Canfield, from Someday Box. They are a married couple who help others reach their goal of writing and publishing books. Joel has written a book, too, that helps people do this. It's called Getting Your Book Out of the Someday Box. He has written nearly a dozen others, too. You can view his complete list of books here.
I met Joel through LinkedIn. He is highly active there, in discussions involving books, book publishing, and book promotions. His wife, Sue, is his "better half" who assists him. 😉
Sue and I sent several emails back and forth, and she proved to be an excellent resource! We discussed how far along I was with my book, and I told her what I had learned so far, and that I was still trying to figure out what my next steps should be.
This is the advice Sue and Joel gave me:
I recommend you use Smashwords and Kindle. They are are the only options you need because Smashwords distributes to everyone except Kindle.

For Smashwords:

Get the formatting guide from Smashwords and format your work exactly as they recommend.
Upload it and resolve any issues they find so that you can get into their Premium catalog.

Once you're in their premium catalog, take the Word document that got into the Premium catalog, save it as filtered HTML (it's a Save As option in Word), and upload that to Kindle.

Below is some basic information we've found is important to know when using Smashwords and Kindle.

Five Common Formatting Mistakes to Avoid (Smashwords)

[Taken from: How to Create, Publish, and Distribute Ebooks with Smashwords]

1. Improper Indents – Don't use tabs or space bar spaces to create first line paragraph indents

2. Repeating Paragraph Returns – Never use more than four consecutive paragraph returns to arrange text on the page

3. Improper Paragraph Separation – Paragraphs require either first line paragraph indents or the block paragraph method. Use one method or the other (indents are best for fiction and much non-fiction, blocks are usually only for non-fiction), but don't use both. Do not add paragraph returns between paragraphs on empty lines (to create the blank line).

4. Font and Style Mistakes – Don't use fancy non-standard fonts, colored fonts (colors often disappear on some e-reading devices), kerning, compressed or expanded fonts, large font sizes over 16pt, and don't go overboard with multiple paragraph styles. Modify your paragraph styles so they don't define fonts larger than 18pt.

5. Copyright Page Mistakes – Don't forget to include the required "front matter" (required for acceptance into the Premium Catalog), described in tip 21b below.

Kindle Direct Publishing (KDP): 


Current standard behavior of the kindle converter is to auto-indent the first line of each paragraph unless otherwise specified. Calibre doesn't do this when converting to Mobi. Kindle for PC doesn't recognize the start anchor.
I hope this gives you a starting point now. If you have your ebook finished in Word, and once the cover is ready, you can go to Smashwords and Kindle and start the process!

When I asked Sue about Lulu, BookBaby, and CreateSpace, here's what she said:

CreateSpace is just Amazon and once you've got it on Kindle, it is on Amazon. As mentioned in the previous email, Smashwords distributes to everyone except Kindle. So you really need it there in their Premium catalog in order for it to be available everywhere, including iBook. CreateSpace just doesn't have that distribution. Smashwords also provide an ISBN free.

We have used Lulu in the past and are familiar with BookBaby. They are more expensive, and again, don't have the same reach of distribution that Smashwords has.

Here's me, asking:

BTW, how much do you charge for formatting? I'm not sure I can do this, being non-techie…

If I have a cover design and the text in a Word.doc, and can send it to you, what's the absolute CHEAPEST you would charge to format and put the ebook on Smashwords and Kindle for me? (Hypothetically speaking…)

Here's Sue, replying:

Our rates posted on our website are below. That's just for formatting. We usually charge extra to put up on Smashwords and Kindle. My grown son, James, actually does this for us. I believe we could do the uploads for you and include it in this pricing below. (Hypothetically speaking, of course) Do you know how many words your ebook is? Are there any images?

For $125 plus 1/10 cent per word and $5 per image (after the cover image, which is included free) we'll take care of all the details including both Kindle and ePub versions. For a 20,000-word book, that's under $150 total; for a 50,000-word book it's still under $200.
Other wonderful people to thank are my beta readers:
Christy Birmingham, who is a talented poet at Poetic Parfait, and who has recently published her own book of poetry, Pathways to Illumination (a book of poems that tells of her journey to overcoming abuse)
Melissa Bowersock, prior guest posteron this blog, awesome lady who blogs about her writing and publishing journeys, and author of about a dozen books (and counting!), including Stone's Ghost , her latest novel
Jeri Walker-Bickett, blogger, freelance writer and editor, teacher, poet, and author
Kristine Millar, prior guest poster, blogger, and author of Meaning, Self and the Human Potential
Meet My Designers:
In a previous post, I mentioned that I have two people who are helping me with the cover. I posted something on Google+ one day, asking if anyone was interested in doing an ebook cover for me in exchange for a mention (and therefore, free advertising!) in a blog post. I was shocked when I got a response! Through a series of events, I ended up with another designer! All I can say is THANK GOD FOR SOCIAL MEDIA! 😀
Mr. Sukhwinder Singh, who works at ewebsolutions and offer various services responded to my initial request. Mr. Singh is a professional web/graphic designer and web developer who has 7 years of experience. He can do: posters, flyers, emailers, advertisements, illustrations, sign boards, magazines, catalogues, ebooks and ebook covers. Mr. Singh also has experience doing HTML websites; static, responsive and dynamic sites; WordPress websites, and HTML to WordPress integration. His hourly rates start at $12/hour. If this isn't enough, he also owns a printing house where they print newsletters, flyers, posters, magazines, books, product catalogues, business cards, and basically anything else that needs printing!
Mr. Singh designed several covers for me to choose from, and was nice enough to switch things up a bit for me, which led to the different variations (shown above).
When I sent these out during my mass emailing catastrophe, one of the people who responded to me was a lovely lady named Dena.
Dena McKitrick is an illustrator/designer of many things, including books, greeting cards and web graphics! Dena's art/design site is Artist Joyful. She has several other websites and/or blogs, too, which reflect her various interests. These include: The Daily Napkin (poetry) and Serenity Cards (greeting cards for people in recovery). Dena loves to do what she can to turn "the mundane" into "the beautiful".
Dena sent me a design out of the blue. I was shocked when I opened up my email and discovered a brand-new design looking up at me.
Now I have another decision to make: which design should I choose?
I have spoken with each of these talented individuals, and told them I would have to take another survey.
I would like further input from YOU on the "winning" designs.
Neither designer will be mad at me for choosing one over the other, which I think is really great. 🙂
I'm so honoured to have both of these people helping me!
Time To Vote!
The finalists have been chosen.
From left to right, they are Options 1, 2, and 3. Please use the poll below to cast your vote.
Thanks for participating in this, too! 😀 I really appreciate your input!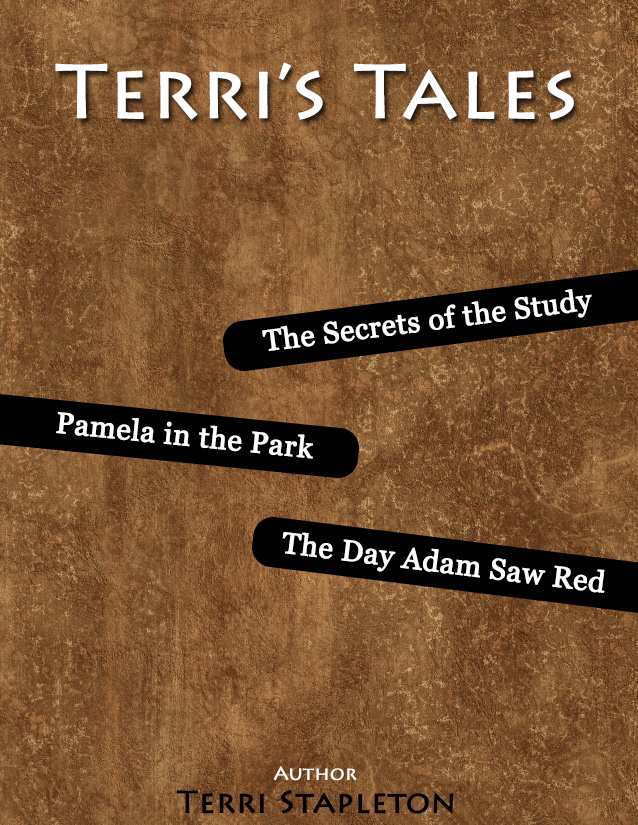 If you would like to comment on the talent of any of my Team members, please do so in the comments! I love hearing from you (don't you know this already?) and will respond to all comments left for me. As usual. 😀
Thanks again! 🙂
I love you people, you know. 🙂 To prove it, I'm partnering with a special author who will be giving away two copies of one of her books. Stay tuned for Friday's post, which will reveal all of the juicy details!
(Maybe you should follow this blog via email to get a reminder of this…) 😉 If you want to do this, simply click the button on the top right corner of the sidebar…)
I'm looking forward to interacting with you in the comment section!