Last Updated on: January 2nd, 2021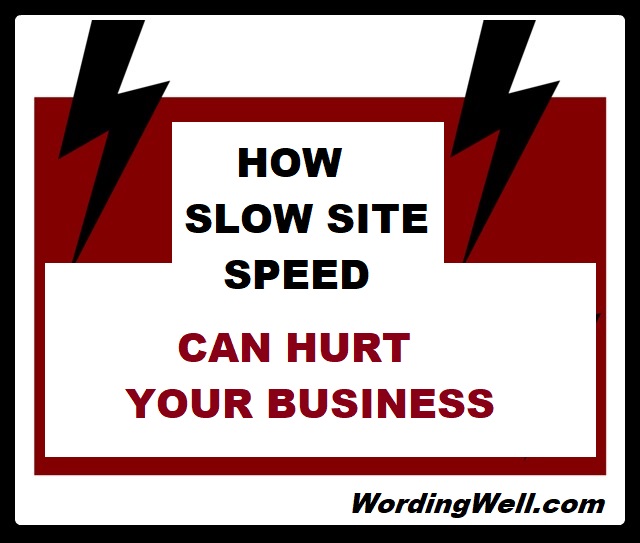 Slow site speed can affect your customer engagement, your bounce rate, and your sales.
To elaborate on this, I have invited Nick Galov from Hosting Tribunal to share some really important information with you.
Take it away, Nick!
How can you improve customer engagement?
This is one question that troubles bloggers and online marketers the most – and perhaps understandably so.
Customer engagement is crucial to success for any blog site or e-store, but improving it is one tough task. This is mainly because there are several factors that can affect customer engagement, and it is often easy to miss the one that influences it most.
While content quality, site design, and interactive media all help improve your blog's or online store's appeal (and you should pay attention to them), they don't affect customer engagement as much as site speed.
When you think of it, this is hardly surprising.
Today's online users have little patience, and if there's one thing they want more than anything else, it is access to information quickly. If a site is slow to load, they will quickly jump to another site that can provide them the necessary information, even if the former has better content or site design.
Statistics, too, point in this direction. Did you know that Hosting Tribunal reports some stupefying statistics?
1:  The bounce rate probability jumps by 106% if your page load time increases from 1 second to 6 seconds
2: The bounce rate probability soars by a whopping 123% if page load time is 10 seconds
Slow Site Speed Affects Bounce Rates
Bounce rate refers to the percentage of your total site visitors who leave your site after viewing the first page for a few seconds before navigating away. Needless to say, if a high percentage of your visitors are choosing to not spend much time on your site, you'll struggle to improve customer engagement.
And it is not only viewers who don't like slow sites. Google, too, might have an aversion to snail-paced websites. While slow speed might not affect your search results page ranking directly, it can still reduce the efficacy of your SEO efforts.
The impact of slow speed is even more on online stores. Research shows 79% of online shoppers don't want to buy from a site again if the site's performance was below their expectations.
How else does site speed affect e-commerce?
Have a look at this interesting infographic which contains loads of information regarding how page load time impacts e-commerce.
Infographic URL: https://hostingtribunal.com/blog/how-speed-affects-website/
How Can You Improve Your Site Speed?
Slow site speed can be improved in many ways.
Here is a great article that will help you speed up your site.
It gives you 6 tips on how to improve your website speed.
Take Action and Improve Your Site Speed Today!
It's a hard task but if you improve your site speed, you will increase customer engagement, reduce your bounce rate, and earn more money.
Plus, you will have a website you can be proud of!
Now, go and improve your site speed today!